Visit to Treatt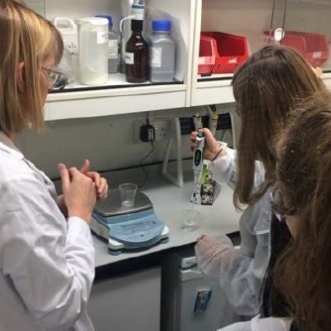 Three year 10 girls had an afternoon trip to TREATT in Bury St Edmunds for a tour round the laboratories used by the chemists working at TREATT. This visit was part of Abigail's Silver CREST award.
Abi has been investigating over the counter pain relief medication, during which she has looked at brand preference, cost and has completed aspirin synthesis; comparing her product to that of an over the counter product.
Our tour was carried out by Tracey Smith (Global Analytical Services Manager at TREATT). Tracey also looked over Abi's portfolio write up and was very impressed with the standard of investigation carried out by Abi. All three girls thoroughly enjoyed their visit and showed themselves to be very accurate with the Gilson pipetting.
Miss Coogan