Open Morning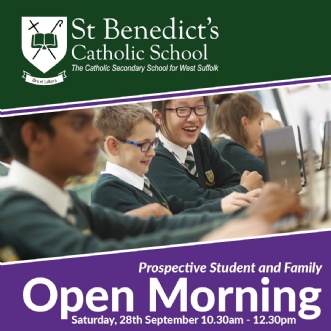 The staff and students at St Benedict's welcome you to visit our fantastic school.
Please join us for our Family Open Morning or visit our website to find out more about our school and other open events.
St Benedict's Catholic School welcomes children from all backgrounds, abilities and faiths. We are an inclusive school with a distinctive Catholic ethos which enables our core values to underpin everything we do.