Bar Mock Trial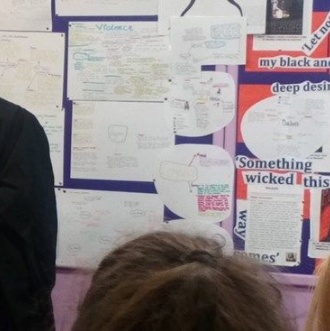 On Wednesday 27th November the St Benedict's Bar Mock Trial team were given a substantial boost through the support of ex-student Robert Levack, who left St Benedict's back in 2009 and is now a barrister.
He worked tirelessly with the group of students, playing the roles of witnesses and barristers, tutoring them in the language, protocols and strategies of the court room in preparation for the forthcoming Norwich Combined Court Competition in two weeks time.
A Mr Levack went through the motions of the examinations-in-chief and cross-examinations, the youngsters to whom he was demonstrating these skills gained confidence and fluency, though they were also very much impressed by the appearance of a barrister in full regalia!