Congratulations to Jojo Jessop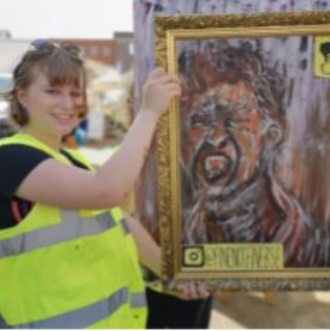 One of our 'A' Level Art students, Jojo Jessop, participated in the art trail that took place around the market in Bury St Edmunds on 22nd July of this year for the mental health charity for teenagers 'Fine Not Fine'.
Over twenty artists and students were asked to use Edvard Munch's 'The Scream' as an inspiration for painting their own interpretation. The art work was on display at the cloisters in Bury Cathedral and was to be sold in auction with all proceeds going to 'Fine Not Fine'. The auction took place last week and it is with great pleasure to announce that Jojo's painting sold!