Cinderella brings St Edmund's pupils to the Art Department ….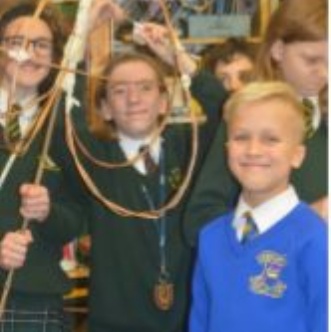 Fifteen pupils from St Edmunds visited the Art department this week to work alongside a talented group of Year 7 artists for the day .
The students worked really well in small teams to produce Lanterns for the Christmas Fayre parade, this year inspired by working with a local artist.

Their challenge was to produce Cinderella's pumpkin and six white horse structures, inspired by the Theatre Royal's pantomime of Cinderella which the Parade celebrates this year.
A big well done to all who helped on this project this week, your enthusiasm and leadership with the younger pupils was inspiring!

If you would like to join us to help carry the lanterns in the parade on Thursday 21st November, we leave from the Apex at 5pm.