Advent Activities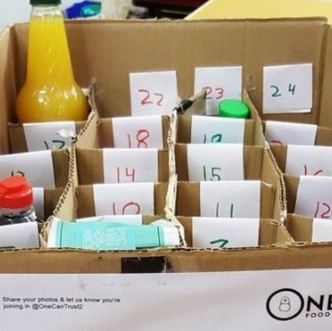 Christmas is coming, can we have another bake sale?
At St Benedict's we like to use Advent, Lent and activities week as our 'key' points in the year to give of our time and resources to those who are materially less well off than ourselves. The big change this year we have just gathered a new Fundraising Hub who will be working to ensure that our Fundraising efforts are maximised for the foreseeable future.
With our new Hub we hope this year will be filled with carefully chosen, fun and meaningful activities for us to take part in, but we'd also hope that families will act with care and moderation, giving as they can, not as they can't. Generosity is an important attribute we hope our students will foster here in school, but so is wisdom!
We'd like to bring your attention to our Advent activities that are just beginning to ramp up now the new team is in action:
Reverse Advent Calendar
This year instead of the Advent Angels (which Staff will continue to run in the staffroom) we have asked Gatehouse to provide a list of 14 items they are in short supply of, and then every morning during advent we will have a collection in our form groups with one of those items. This will mean that we will structure our Christmas hampers much better and our giving will be really targeted.
Please look at the calendar below and choose which items you'd like to give as a family, perhaps your child can do tasks at home to earn the items to donate, or they can pay a proportion from their own money if appropriate.
Gatehouse is a local charity, who run one of the towns 2 major food banks, it's absolutely essential that at Christmas time neither of the food banks run out of stock, as it creates havoc for some of our most vulnerable families at a really difficult time of year.