Raspberry Pi Competition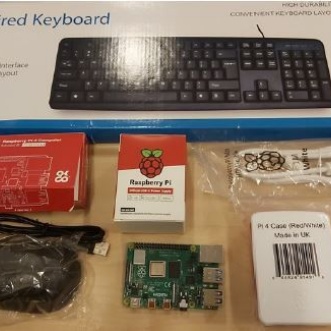 A Positive Human Future: designing the sustainable city of tomorrow
Are you an innovator with an interest in technology and the environment? I am looking for 3 teams; one team from year 7-9, a team from year 10 and a team from year 12. Each team must consist of two to seven members. You don't need to study GCSE or A-level Computer Science, if you have an idea I can match you up with someone who can code it.
What is the PA Raspberry Pi Competition?
PA is aiming to inspire more young people to take up computer programming by running a competition using the Raspberry Pi. Entrants are being challenged to design technology for the sustainable city of tomorrow. Check out this link for more info. https://www.paconsulting.com/events/raspberry-pi-competition-uk/
What is a Raspberry Pi?
The Raspberry Pi is a low cost, credit-card sized computer that plugs into a computer monitor or TV, and uses a standard keyboard and mouse. It enables people of all ages to explore computing, and to learn how to program in languages like Scratch and Python. It's capable of doing everything you'd expect a desktop computer to do.  
I have just received our first Raspberry Pi starter kit! So if you have an idea or are interested in coding let me know.
Mr Beaumont