Our Students' Code Running in Outer Space!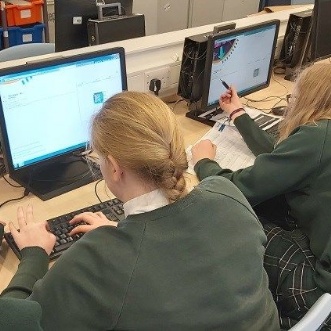 Over the next few weeks students in years 8 and 9 are taking part in the Astro Pi project.
They are writing code that will be run on a Raspberry Pi computer on-board the International Space Station (ISS). The code they write will instruct the Raspberry Pi to take the temperature inside the space station and display it along with a short mes-sage to the astronauts! For example Ella Chacksfield, Lilia Payne and Olivia Whinney sent the message "The sky is never the limit :)". Once the code has been run on the ISS they will receive a certificate with the date, time and the exact location of the ISS in orbit when their code ran.
If any year 7 students want to send programming code to outer space come to lunch club on Monday in F1.