Computer Club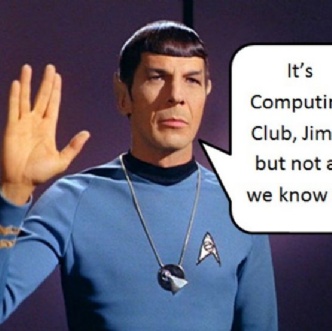 With the current timetable's shorter lunch break and social distancing restrictions it is not possible to run the usual computing lunch clubs at the moment. However, there are lots of online computer science projects and competitions you can try out at home.
Interested in a career in Cyber Security? Cyber Discovery is an extracurricular programme for 13 to 18 year olds, developed by HM Government and the industry's top exerts. It is a fun way for students to master technical skills and security concepts through a series of online challenges.
Register before 31st October 2020 at www.joincyberdiscovery.com
Next time you have a Computer Science lesson, I'd love to hear how you are getting on with the challenges.
Are you under 13? Don't worry! Next week's newsletter will have some computer science activities for you to try at home.
Mr Beaumont