Careers using Maths, English, Science...
Have you ever wondered what career opportunities could be open to you as a result of the subjects you study at GCSE/"A" level/Degree level?
Here are some examples of the careers/industries people have gone into after studying....
Maths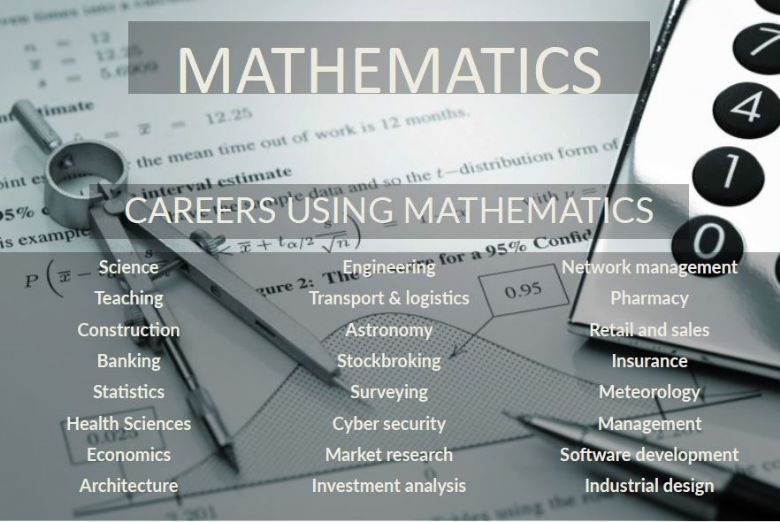 Science, Teaching, Construction, Banking, Statistics, Health Sciences, Economics, Architecture, Engineering, Transport & Logistics, Astronomy, Stockbroking, Surveying, Cyber Security, Market Research, Investment Analysis, Network Management, Pharmacy, Retail & Sales, insurance, Meteorology, Management, Software Development, Industrial Design.
English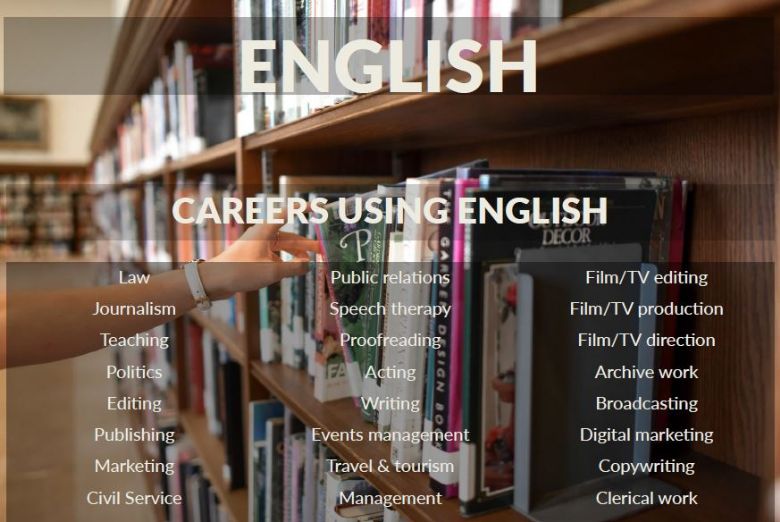 Law, Journalism, Teaching, Politics, Editing, Publishing, Marketing, Civil Service, Public Relations, Speech Therapy, Proofreading, Acting, Writing, Events Management, Travel & Tourism, Management, Film/TV Editing, Film/TV Production, Film TV Direction, Archive Work, Broadcasting, Digital Marketing, Copywriting, Clerical Work.
Physics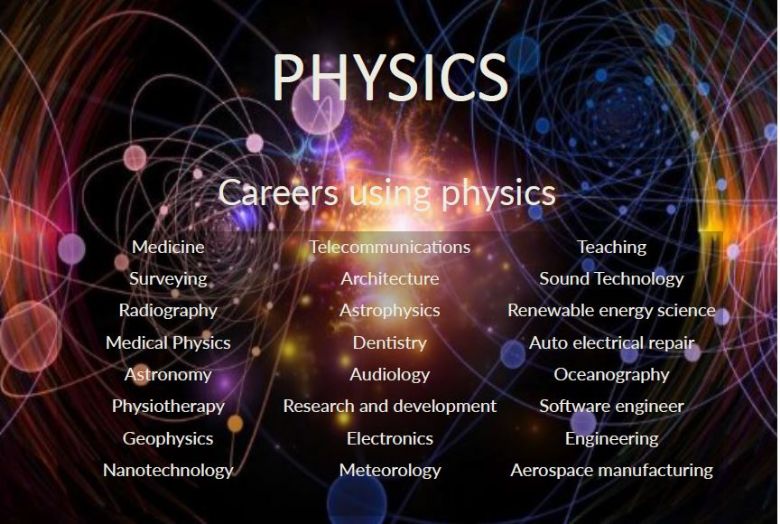 Medicine, Surveying, Radiography, Medical Physics, Astronomy, Physiotherapy, Geophysics, Nanotechnology, Telecommunications, Architecture, Astrophysics, Dentistry, Audiology, Research & Development, Electronics, Meteorology, Teaching, Sound Technology, Renewable Energy, Auto Electrical Repair, Oceanography, Software Engineer, Engineering, Aerospace Manufacturing.
Chemistry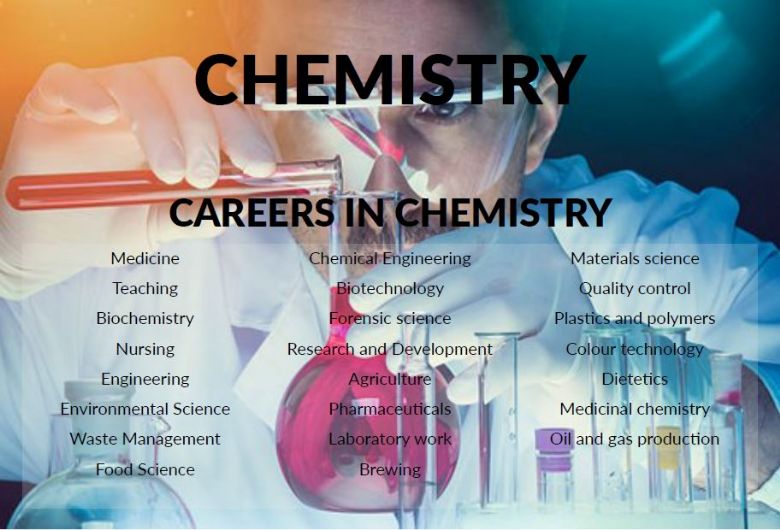 Medicine, Teaching, Biochemistry, Nursing, Engineering, Environmental Science, Waste Management, Food Science, Chemical Engineering, Biotechnology, Forensic Science, Research & Development, Agriculture, Pharmaceuticals, Laboratory Work, Brewing, Materials Science, Quality Control, Plastics & Polymers, Colour Technology, Dietetics, Medicinal Chemistry, Oil & Gas Production.
Biology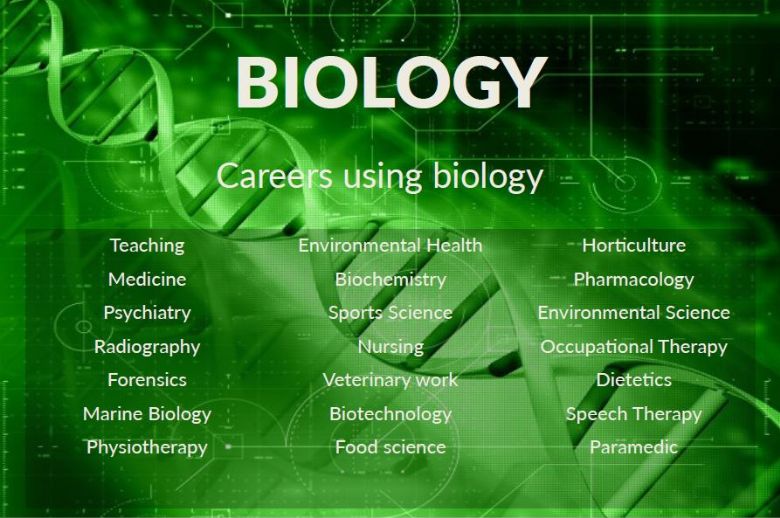 Teaching, Medicine, Psychiatry, Radiography, Forensics, Marine Biology, Physiotherapy, Environmental Health, Biochemistry, Sports Science, Nursing, Veterinary Work, Biotechnology, Food Science, Horticulture, Pharmacology, Environmental Science, Occupational Therapy, Dietetics, Speech Therapy, Paramedic.
Geography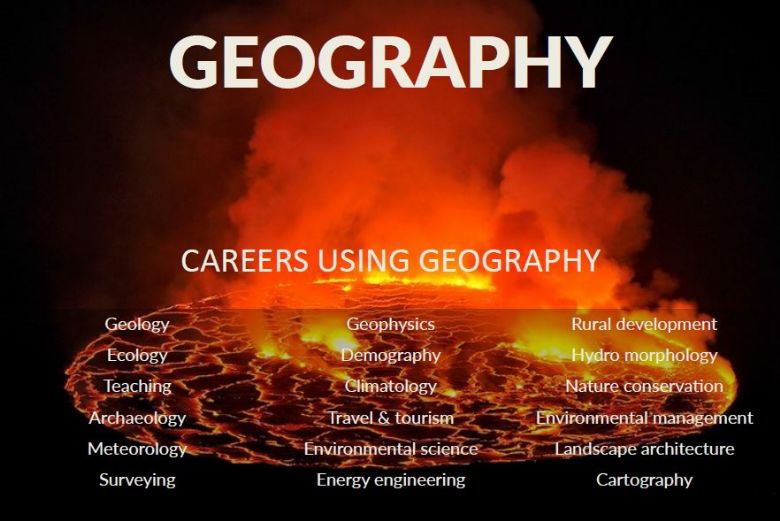 Geology, Ecology, Teaching, Archaeology, Meteorology, Surveying, Geophysics, Demography, Climatology, Travel & Tourism, Environmental Science, Energy Engineering, Rural Development, Hydro Morphology, Nature Conservation, Environmental management, Landscape Architecture, Cartography.
Religious Education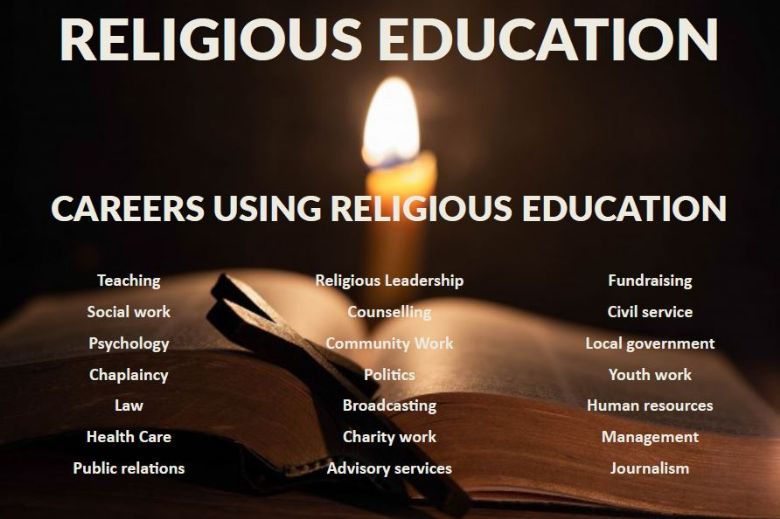 Teaching, Social Work, Psychology, Chaplaincy, Law, Health Care, Public Relations, Religious Leadership, Counselling, Community Work, Politics, Broadcasting, Charity Work, Advisory Services, Fundraising, Civil Service, Local Government, Youth Work, Human Resources, Management, Journalism.
History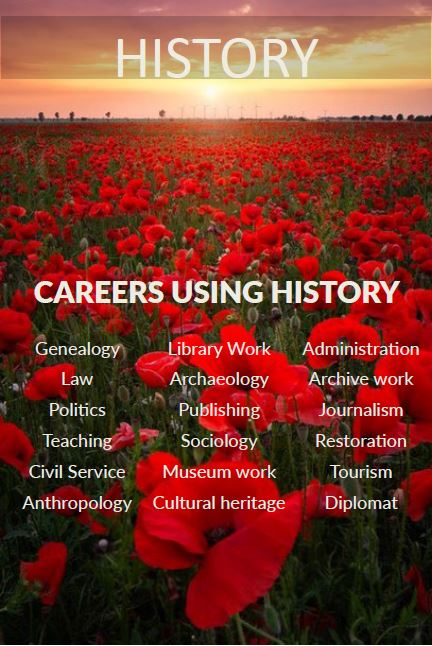 Genealogy, Law, Politics, Teaching, Civil Service, Anthropology, Library Work, Archaeology, Publishing, Sociology, Museum Work, Cultural Heritage, Administration, Archive Work, Journalism, Restoration, Tourism, Diplomat.
Art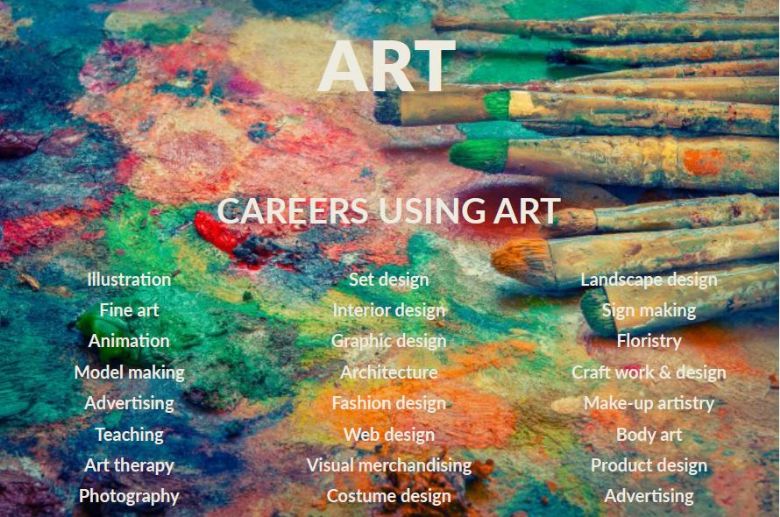 Illustration, Fine Art, Animation, Model Making, Advertising, Teaching, Art Therapy, Photography, Set Design, Interior Design, Graphic Design, Architecture, Fashion Design, Web Design, Visual Merchandising, Costume Design, Landscape Design, Sign Making, Floristry, Craft Work & Design, Make-up Artistry, Body Art, Product Design, Advertising.
Computer Studies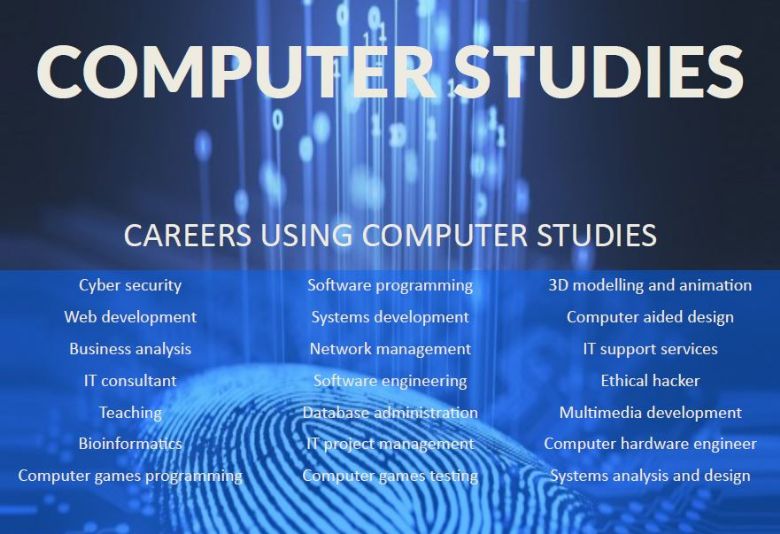 Cyber Security, Web Development, Business Analysis, IT Consultant, Teaching, Bioinformatics, Computer Games Programming, Software Programming, Systems Development, Network Management, Software Engineering, Database Administration, IT Project Management, Computer Games Testing, 3D Modelling & Animation, Computer Aided Design, IT Support Services, Ethical Hacker, Multimedia Development, Computer Hardware Engineer, Systems Analysis & Design.
Business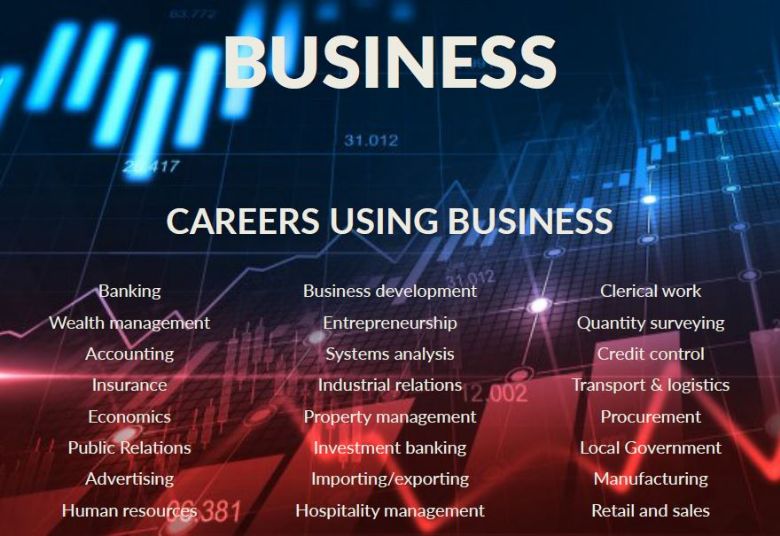 Banking, Wealth Management, Accounting, Insurance, Economics, Public Relations, Advertising, Human Resources, Business Development, Entrepreneurship, Systems Analysis, Industrial Relations, Property Management, Investment Banking, Importing/Exporting, Hospitality Management, Clerical Work, Quantity Surveying, Credit Control, Transport & Logistics, Procurement, Local Government, Manufacturing, Retail & Sales.
Design & Technology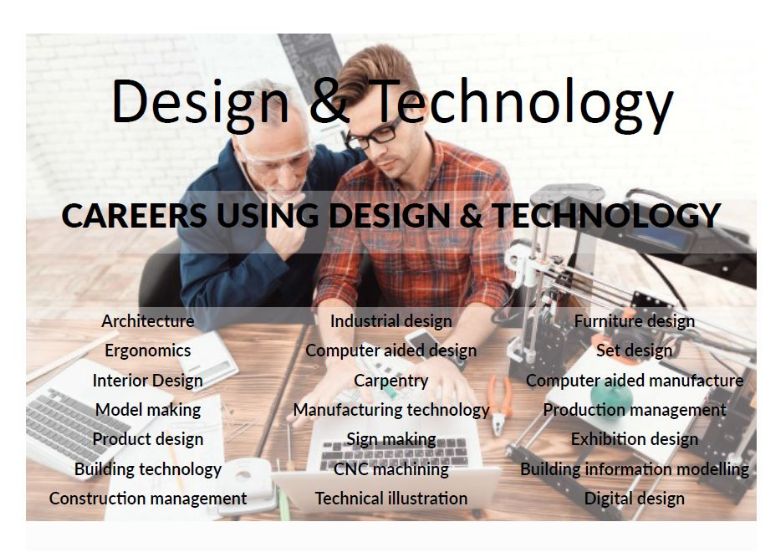 Architecture, Ergonomics, Interior Design, Model Making, Product Design, Building Technology, Construction Management, Industrial Design, Computer Aided Design, Manufacturing Technology, Sign Making, CNC Machining, Technical Illustration, Furniture Design, Set Design, Computer Aided Manufacturing, Production Management, Exhibition Design, Building Information Modelling, Digital Design.
Psychology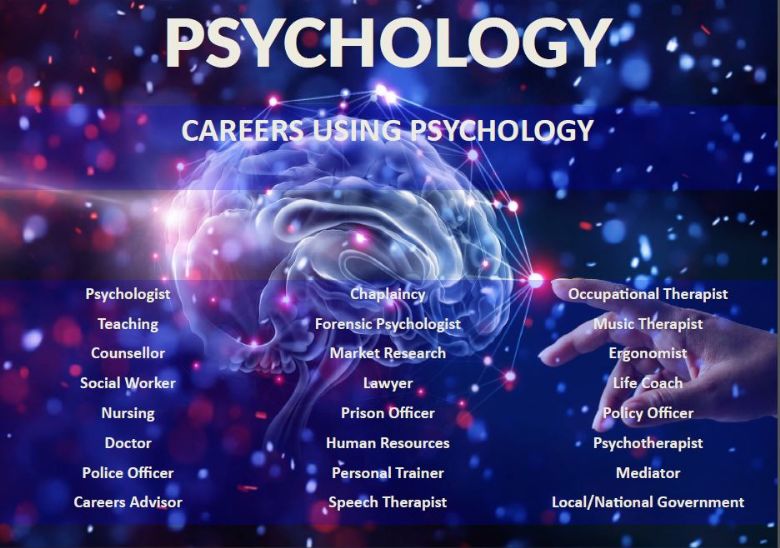 Psychologist, Teaching, Counsellor, Social Worker, Nursing, Doctor, Police Officer, Careers Advisor, Chaplaincy, Forensic Psychologist, Market Research, Lawyer, Prison Officer, Human Resources, Personal Trainer, Speech Therapist, Occupational Therapist, Music Therapist, Ergonomist, Life Coach, Policy Officer, Psychotherapist, Mediator, Local/National Government.
Sociology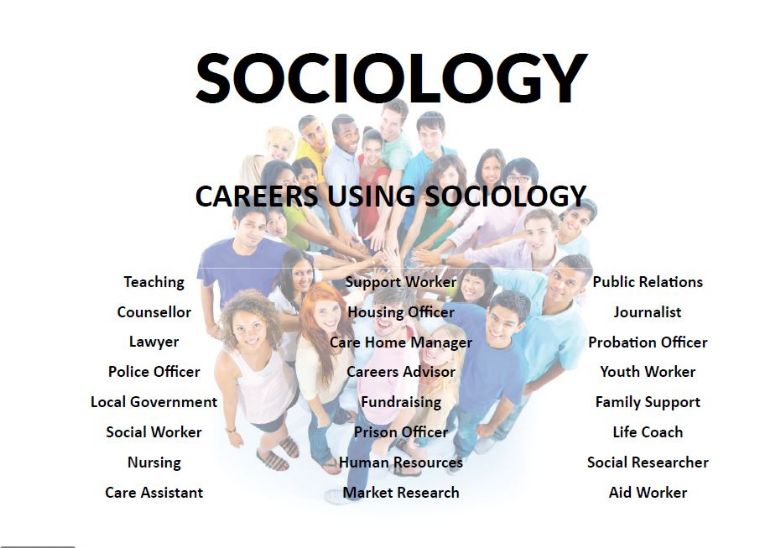 Teaching, Counsellor, Lawyer, Police Officer, Local Government, Social Worker, Nursing, Care Assistant, Support Worker, Housing Officer, Care Home Manager, Careers Advisor, Fundraising, Prison Officer, Human Resources, Market Research, Public Relations, Journalist, Probation Officer, Youth Worker, Family Support, Life Coach, Social Researcher, Aid Worker.
Government & Politics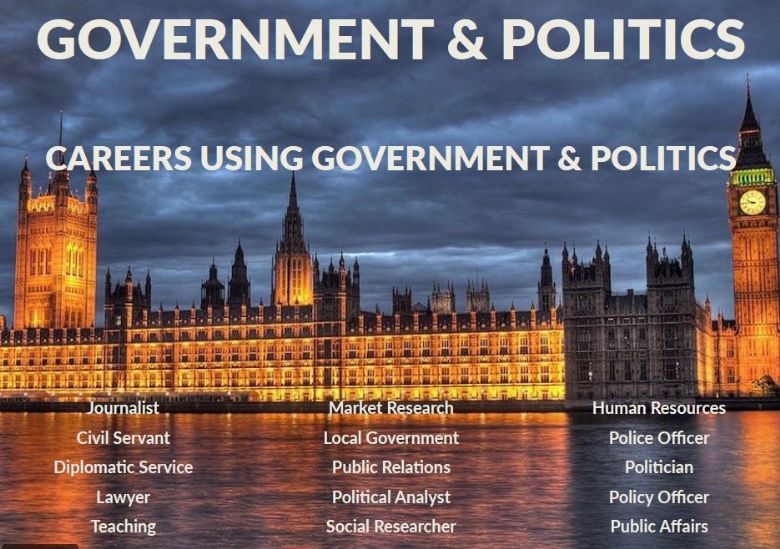 Journalist, Civil Servant, Diplomatic Service, Lawyer, Teaching, Market Research, Local Government, Public Relations, Political Analyst, Social Researcher, Human Resources, Police Officer, Politician, Policy Officer, Public Affairs.
Modern Foreign Languages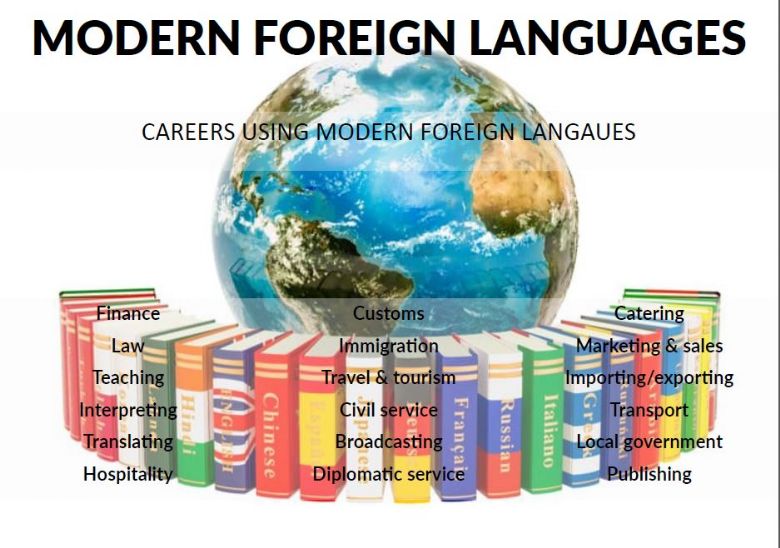 Finance, Law, Teaching, Interpreting, Translating, Hospitality, Customs, Immigration, Travel & Tourism, Civil Service, Broadcasting, Diplomatic Service, Catering, Marketing & Sales, Importing/Exporting, Transport, Local Government, Publishing.
Health & Social Care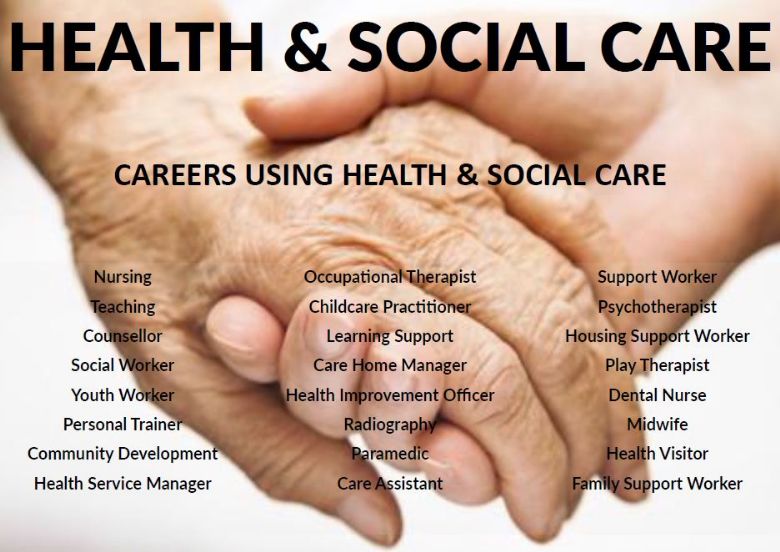 Nursing, Teaching, Counsellor, Social Worker, Youth Worker, Personal Trainer, Community Development, Health Service Manager, Occupational Therapist, Childcare Practitioner, Learning Support, Care Home Manager, Health Improvement Officer, Radiography, Paramedic, Care Assistant, Support Worker, Psychotherapist, Housing Support Worker, Play Therapist, Dental Nurse, Midwife, Health Visitor, Family Support Worker.
Drama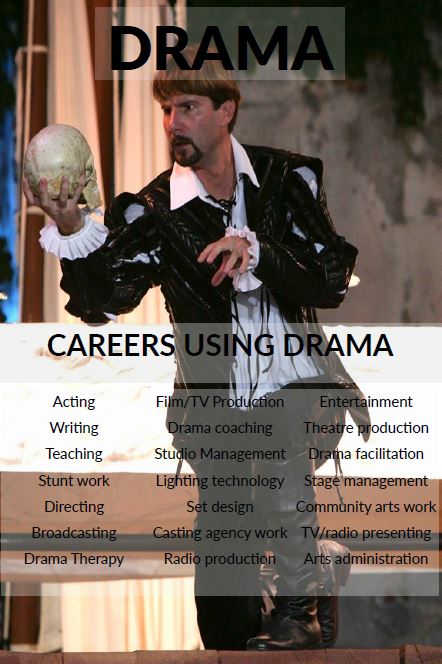 Acting, Writing, Teaching, Stunt Work, Directing, Broadcasting, Drama Therapy, Film/TV Production, Drama Coaching, Studio Management, Lighting Technology, Set Design, Casting Agency Work, Radio Production, Entertainment, Theatre Production, Drama Facilitation, Stage Management, Community Arts Work, TV/Radio Presenting, Arts Administration.